We provide companies security to use the potential of digitalization for themselves quickly, purposefully and sustainably.
How can the customer interface of a distribution system operator be designed in a uniform way?
Forward-looking service concept for the realization of a uniform customer interface.
How do you train the employees of a DAX Group to be fit for agile working in interdisciplinary teams?
Building knowledge on agile work in the company and application in internal projects.
How can visitors to an exhibition be digitally supported?
Intuitively usable app for iOS and Android for visitor multimedia accompaniment and support during and after the exhibition visit.
Our Customers
Blog
Designing intuitively
Intuition is not a well-liked term in design. Often, it is used to question someone's professionalism; intuitive decisions become associated with irrationality and aesthetic preferences. We're taking a stand against this notion: Intuition is an essential skill for designers! It inspires us – each and every one of us, in fact.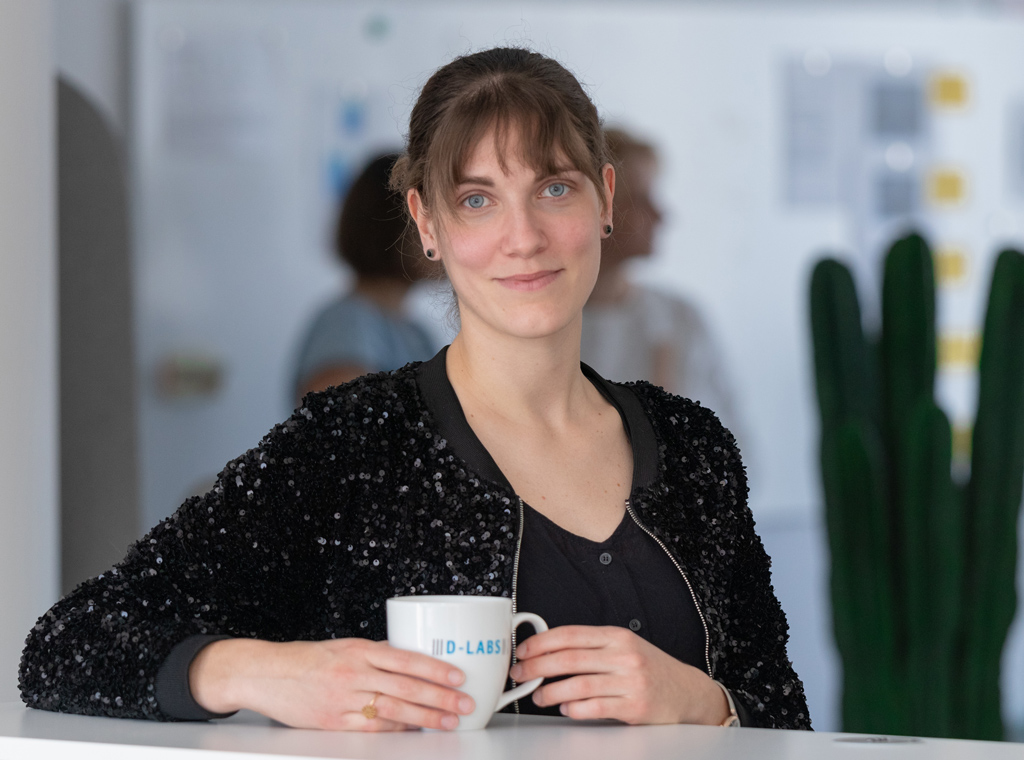 Jobs
Your chance! Your new job!
Become part of the D-LABS team. Here with us, innovative projects and varied tasks are waiting for you. Inform yourself about our job offers and send us your contact details today.
Find out more
Contact
Marlene-Dietrich-Allee 15
14482 Potsdam
Matkowskystraße 2
10245 Berlin
Königstraße 21
70173 Stuttgart